Garage Door Openers
911 Garage Door Repair installs, repairs, and maintains all types of garage door openers for homeowners and businesses throughout Broward, Miami-Dade, and Jacksonville. We carry all of the top brands, including LiftMaster, Craftsman, Chamberlain, Ryobi, and Genie, and our technicians can help you select a high-quality, high-performing garage door opener that fits your lifestyle and budget.  Whether your garage door opener is broken, you need a more powerful opener for your new garage door installation, or you want to upgrade your opener to a quieter model, we've got your covered with fast, affordable, friendly, and dependable service!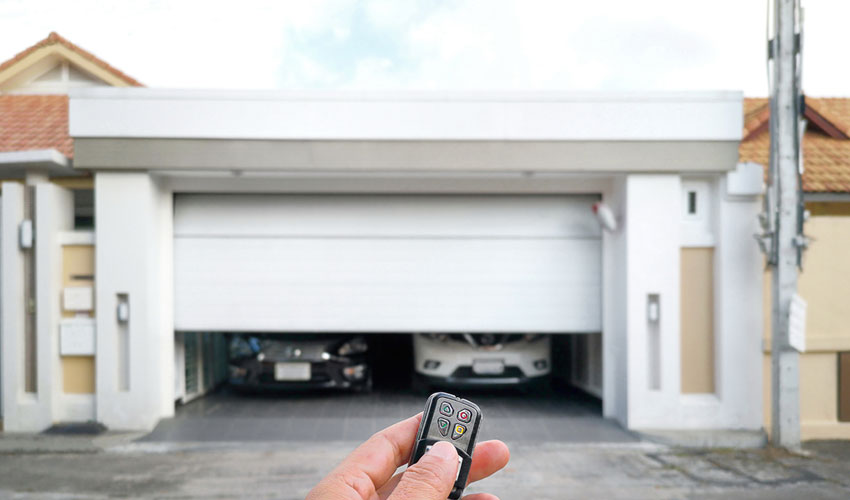 We install, repair and maintain all types of garage door openers:
Chain-Drive: The most affordable, but noisiest opener. Chain-drives are recommended for detached garages or when noise is not a consideration.

Belt-Drive: The most common opener for residential attached garages, it is more expensive than a chain-drive but much quieter. 

Screw-Drive: In line with the cost of belt-drives, but slightly noisier. The advantage is that screw-drive openers have fewer parts and so they require less maintenance. 

Direct-Drive: Quietest and also the most expensive opener. The motor is also the trolley, so direct-drive openers have the fewest moving parts, resulting in quiet opening and low maintenance. 

Jackshaft-Drive: Installed on the side of the door, not the ceiling, making them ideal for garages with low ceilings. Powerful enough to lift very large doors, jackshaft-drives are also some of the most expensive openers. 
We also sell, install, repair, and program remotes and keypads to accompany your new garage door opener.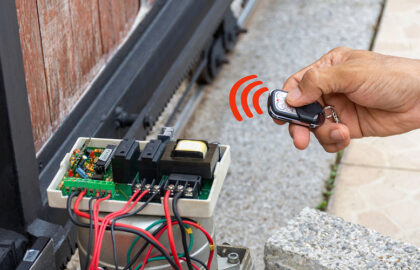 Why Choose 911 Garage Door Repair
We know you have many garage door companies to choose from. When you partner with 911 Garage Door Repair, you get:
We know you have many garage door companies to choose from. When you partner with 911 Garage Door Repair, you get:
Locally owned and operated

Fast, affordable service on your schedule

Background-checked, licensed and insured technicians

Friendly, dependable service from start to finish

Competitive pricing and free quotes

100% satisfaction guarantee
The typical lifespan of a garage door opener is 10-15 years. With regular maintenance, they can last 20 years or longer. Openers with fewer moving parts require less maintenance and tend to last longer than traditional chain-drive and belt-drive motors. 
If your opener stops working, the first course of action is to attempt repair. If the opener is old and starts malfunctioning, a new opener is likely more cost-effective and practical than trying to repair it. It also might be time for a new opener if you want to upgrade to a quieter motor, or if you are installing a new garage door and require a more powerful motor.
This depends both on your needs and lifestyle, and your budget. If noise is not a consideration, a chain-drive is the most budget-friendly option. If someone in your home leaves for work early and there are bedrooms by the garage, it may make sense to splurge on an ultra-quiet direct-drive to keep the peace in your house. The size and material of your garage door also determines how powerful of a motor you need. If you don't have a lot of overhead space, or if you prefer to use overhead space as storage, that can also limit the type of opener you can install. Your technician will be able to explain the pros and cons of each type of opener and help you select the best one for your needs.