Garage Door Spring Repair
The spring is a critical component of your garage door. It holds up a several-hundred-pound door, assists the automatic opener with lifting and lowering the door, and makes it possible to open and close the door manually when detached from the opener. When it breaks, your garage door is inoperable until it's repaired. That's why a broken garage door spring is usually a same-day or even emergency repair scenario if you're stuck in your garage.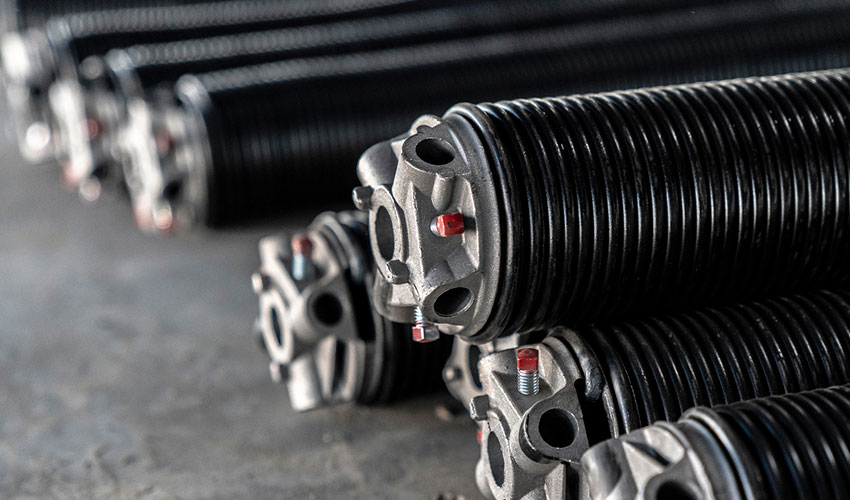 We repair, replace, install, and maintain all types of garage door springs, including:
Torsion Springs – The most common garage door springs, torsion springs are mounted on the back wall of your garage. They rotate and use torque to lift and lower a garage door. They are more expensive than extension springs, but they also last longer and are safer. 
Extension Springs – The more affordable option, extension springs are mounted on the upper walls to the side of the door. They work by extending and contracting to lift and lower the door. Because of the nature of extension springs, they must be installed with a safety cable to prevent them from flying off the wall if they break. Extension springs are ideal when there is little headroom to install rear torsion springs.
If your springs break and you're stuck in your garage, call 911 Garage Door Repair at 954-420-7868 day or night for emergency repair service.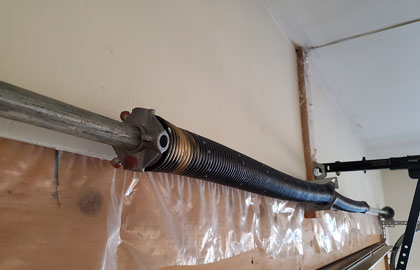 Why Choose 911 Garage Door Repair
We know you have many garage door spring repair companies to choose from. When you partner with 911 Garage Door Repair, you get:
Locally owned and operated

Fast, affordable service on your schedule

Background-checked, licensed and insured technicians

Friendly, dependable service from start to finish

Competitive pricing and free quotes

100% satisfaction guarantee
When you call us for service, we will ask you to describe what you see in your garage. It is easy to determine whether you have torsion springs or extension springs by look, and this will help ensure your technician has the right parts on hand when they arrive. 
Most springs last around 10,000 cycles; that's approximately 7 years if you open and close your garage 4 times a day. If you use your garage more, expect to have to replace them more frequently. In between your annual tune-up and maintenance, visually inspect your springs for rust or damage and lubricate any squeaky or rusting areas. 
Repairing or replacing garage door springs is not a DIY job. When proper safety precautions are not followed and springs are improperly removed or installed, serious injury and even death have occurred. 911 Garage Door Repair offers fast, affordable, and expert spring replacement. Our technicians are licensed, insured, and have years of experience replacing garage door springs. Please call us day or night, and do not attempt this job on your own.